The New Board of the Kalevala Society Foundation
Author: The Kalevala Society
At its annual meeting on March 20, 2023, the Kalevalaseura Foundation expressed its warm thanks to Prof. emeritus Pekka Hakamies, who has taken care of the Society's affairs for three full terms: as a board member since 2015, and as chairman since 2016.
The Kalevala Society thanked Pekka with a woolen vest and socks, made with the Pohjola pattern of Jenna Kostet's Neulottu Kalevala (Knitted Kalevala) collection.
In the photo, vice president Pekka Hako and Pekka Hakamies.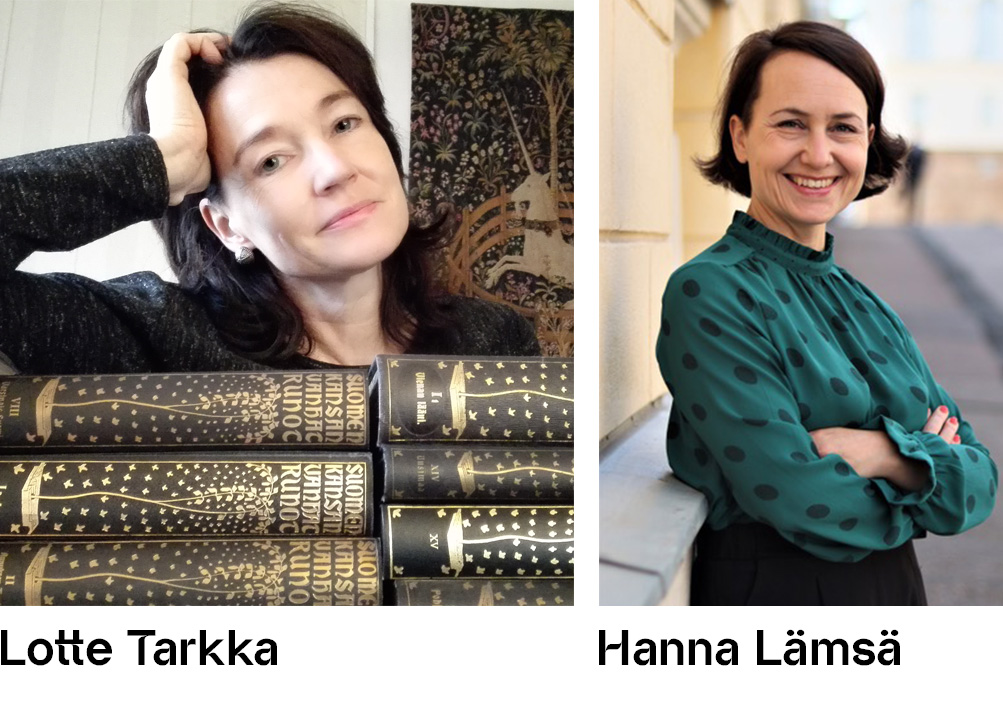 Prof. Lotte Tarkka starts as the new Chair
Lotte Tarkka, professor of folkloristics at the University of Helsinki, was elected as the new Chair of the Kalevala Society Foundation. She has been on the foundation's board since 2020.
New Board member Hanna Lämsä
Hanna Lämsä, the executive director of the Finnish Cultural and Academic Institutes, will start her first term on the board of the Kalevala Society foundation. Her special area of expertice is cultural heritage, which will be appreciated in the coming years.